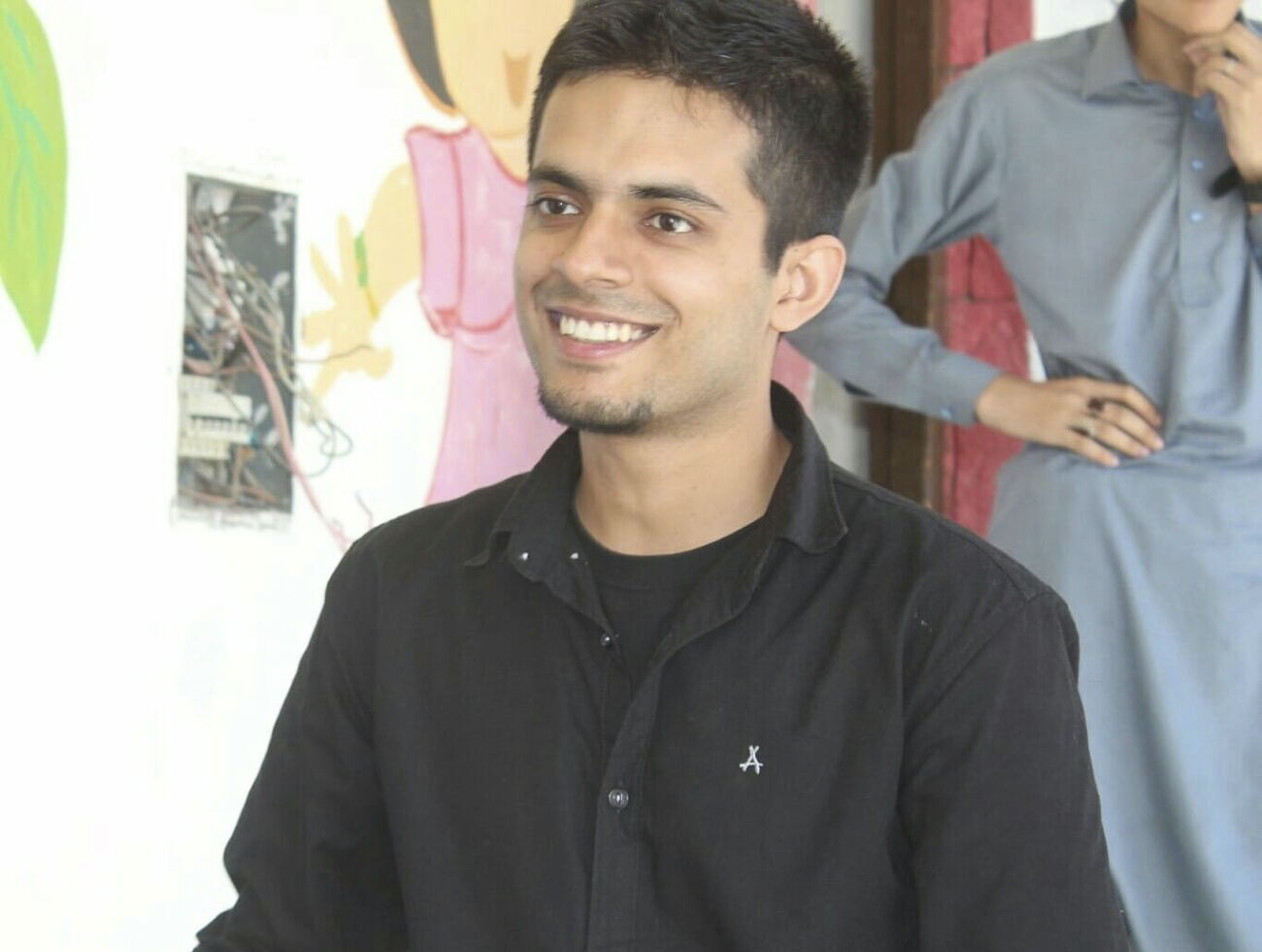 Filed by Syed Muhammad Saqib. "Political leaders' performance has been unsatisfactory, they should not wait any longer to take actions for climate mitigation and climate adaptation. Climate change is a scientific proven fact, and the government should deal with it ASAP. The government should design climate literacy projects for public/journalists because a well-informed society is what we need at the moment to combat the adverse effects of climate change," says Iqbal Baddurdin.
Mr Iqbal Baddurdin, a 26-year-old young man, is a resident of Islamabad, Pakistan. Iqbal is a climate change activist who has been associated with campaigns and ventures concerning climate change in Pakistan. Iqbal is a founding member of the group that is currently leading climate justice movements across Pakistan. The key members of this group are all university students and they belong to various parts of the country.
Iqbal had organized climate education camps for children in Gilgit Baltistan, to create climate literacy among them. Iqbal, with his group, had been quite successful in creating a buzz in the print media and because of that; was able to reach out to many government officials including the advisor to the Climate Change Minister. The government officials have appreciated their efforts; however, they do not have any government support or any other national/international organizational support.
The climate movements in Pakistan are inspired by Greta Thunberg, but the main agenda of Iqbal and his group is to promote climate change education in schools and universities. – The most threatening issue is not the changing climate only, but the lack of understanding and ignorance among public.
According to Iqbal, people of Pakistan fail to associate themselves with climate issues, as they are unable to see the links between local incidents and climate change breakdowns. While commenting on media's role he says, Pakistani media fail to make connections between global climate issues and how it affects people's everyday life. Iqbal says the journalists do not understand the urgency and severity of the issue. They do give coverage to school strikes and other local movements, but the reporting is event based only. However, there are a few journalists who do not only stand with them but also encourage them to take the lead. But luckily, the federal government has taken some steps as they have announced to integrate climate change education in Islamabad schools to better equip young people to prepare for future climate challenges.