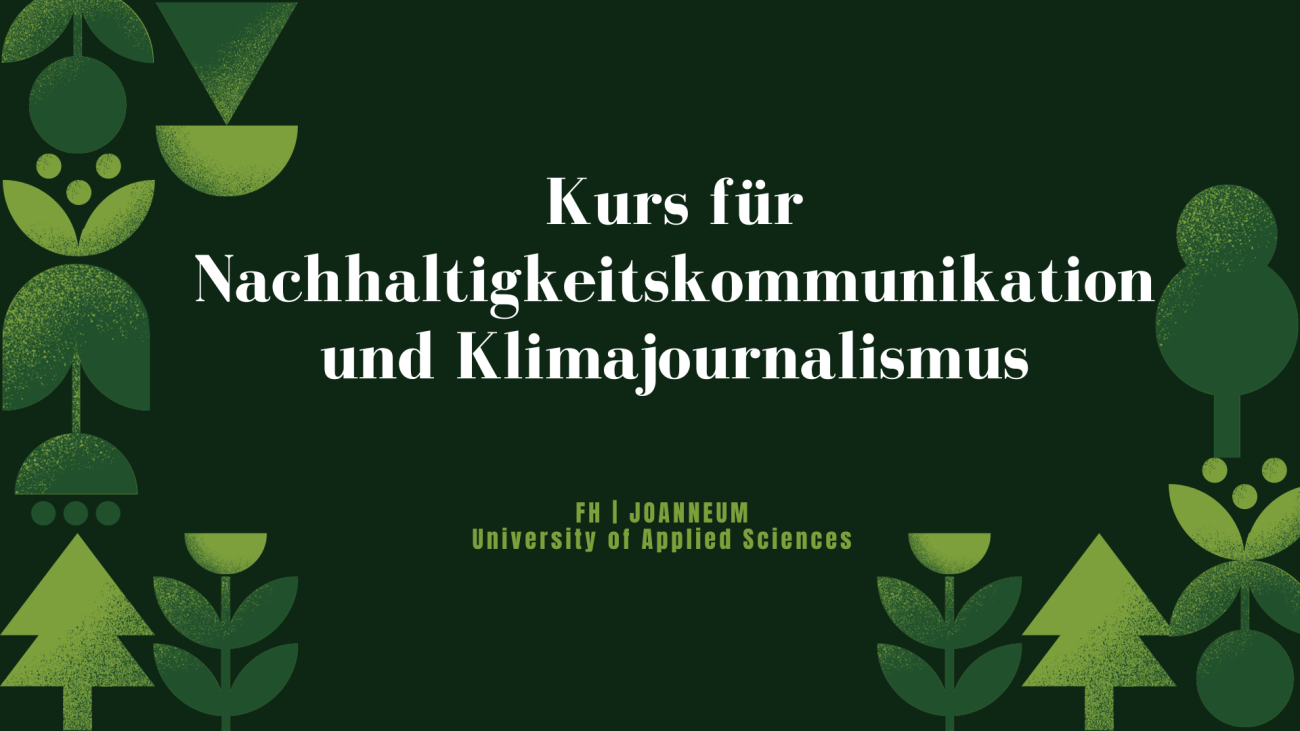 For German-speaking individuals interested in enhancing their knowledge and skills in sustainability communication and climate journalism, FH Joanneum offers an academic certificate program. This program, conducted in German, equips journalists and communicators with the expertise needed to provide competent, evidence-based, and trustworthy information on climate, biodiversity, and sustainability crises. It emphasizes the importance of understanding the scientific foundations of these crises and their societal, economic, and political implications.
One of the central themes of this program is the necessity for governments in South Asia to make and implement policy decisions in closer partnership with communities and businesses. The program aims to empower professionals to develop and implement exceptional, targeted, and effective communication solutions that contribute to socio-ecological transformation.
This academic certificate program is unique in the German-speaking region and is designed for journalists across all sectors and media types, as well as communicators from NGOs, politics, administration, education, culture, civil society, and business. In today's world, these professionals must expand their skill set in sustainability and climate communication to meet the information needs of citizens, media consumers, and market participants.
The program is organized in collaboration with the Institute for Communication and Media at the Hochschule Darmstadt and consists of two semesters, designed to be completed while working. It includes approximately 25 in-person days in Graz, with an optional nature-based excursion/retreat planned for the second semester. Additionally, the program incorporates online lecture nights and moderated e-learning modules, especially at the beginning of each semester.
For more information about this academic certificate program, please visit this link.