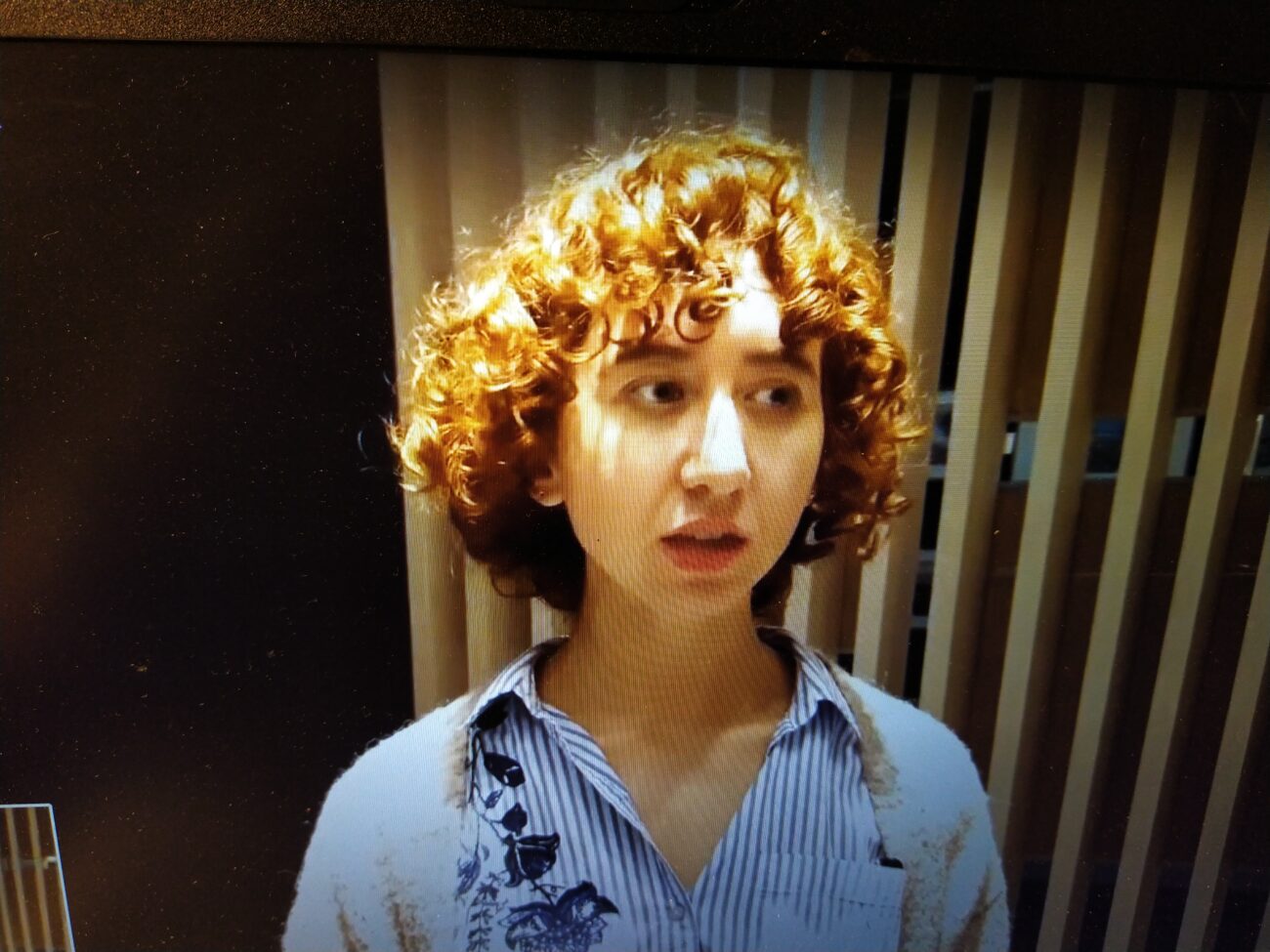 Filed by Dmitry Yagodin. "When I heard about the vast forest fires near Novosibirsk, I got really scared because my friends and relatives lived there. They had to wear masks; they were suffocating. How can one be prepared for things like these, asks Masha Bogdanova from Murmansk.
Weather is not climate
«People are often wondering, 'What climate change? Why global warming if it is getting only colder in Murmansk?' I was totally clueless about this topic. But after researching the issue, I can explain that weather and climate are not the same things. Basically, we need more educational activities, open lectures, to enlighten people in this regard."
Masha lives in Murmansk in North-Western Russia. Her concern for the environment started with plastic and recycling, and then she started living a more "plastic-free" life and to reduce the amount of waste she generated. "I just try to help the planet and at the same time it makes me feel right". She wants to use her skills as an educated person to raise awareness among children about ecological problems. "Children should grow up with this awareness of how their lifestyle affects the world around them, they should not be ignorant." She is currently in her late 20s, and has been impressed with some of the younger people approaching her: "Recently a 15-year-old girl has approached us online and wrote, "I have a decent command of English, how can I help? I can translate some scientific articles…', when I myself was 15, I did not even ponder on these issues."
Fear of protesting
Masha has allies, but also performs solo protests, and is educated in drama. Throug her work, she meets many inspiring people. At a festival in Murmansk, she met a couple from Sweden who told her about Greta Thunberg and her climate activism. She then joined the FFF, she started reading the IPCC reports, and mobilized some people. Not many, though. When asked why they are few, she says people care for the environment. "But they would never participate in a protest, they are simply afraid. There is no true democracy in Russia, therefore people think their actions will not change anything, although I know many cases when public voices have actually been heard by the government."
She says she and other activists work much on social media in their large country, and she has so far not had many negative reactions, except for one man calling her manipulated and naïve. "Others either remain neutral or support us".
Birds trapped in forest fire
In Russia, she sees many threatening signs of the climate crisis. "Floods, forest fires, abnormal temperature shifts. What concerns me a lot, is wildlife. Wild animals suffer heavily because of these extreme events which have an anthropogenic origin. During the forest fires in Siberia, lots of wild birds were trapped in the smoke and starved to death. Furthermore, I cannot forget the story about the Sakhalin Island bears, they had to go scavenging at the city dump site to escape starvation in the forest. On the one hand, they posed a threat to the local population, on the other hand, these animals just tried to survive.
She still wants to believe that the world can keep the global average temperature withing 1,5 degrees by the end of this century. "Being an optimist, I want to believe it is possible. If only people could disregard those geopolitical conflicts and unite their efforts to make the Earth a better home for mankind, … at least for the sake of their own lives and the lives of their children.
She concludes by a message to politicians: "Well, at the moment, some intimate thoughts are coming to my mind, I would say, 'I haven't got any children yet, but I would really want to become a mother, and I want to be confident that my children will live on and have children of their own. If we don't take climate action now, neither me and my generation, nor the younger generation, will have any confidence in the future!"