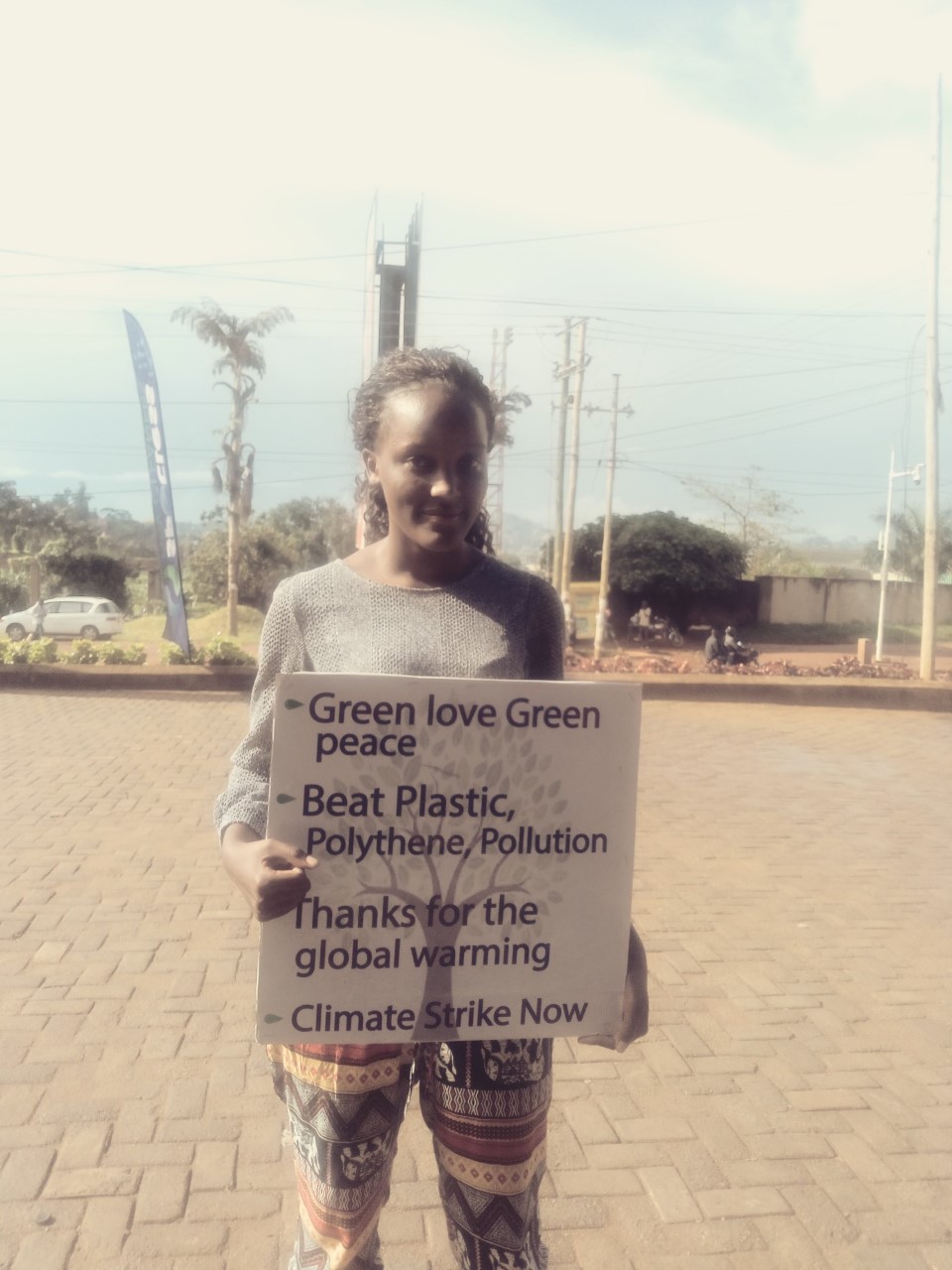 Filed by Goretti Nassanga. Vanessa Nakate: "In Uganda currently, we are seeing the floods we are facing. We are suffering with extreme weather conditions that are dangerous for people. It is very sad to know that even Kampala suffers with floods. Recently, I saw a public notice that has been circulating on social media telling us to prepare for floods. I do not think that is right. We should be taking action to prevent these floods instead of preparing for them. "
In Uganda, among the climate youth activists is Vanessa Nakate, who talked to the Media Climate member from Uganda, Goretti Nassanga, about her Fridays for Future strikes experience.
After finishing university in 2018, Nakate read about climate change and realized that this issue was not being given due attention, although it was affecting many people negatively. "I started the climate activism in January 2019 and I have been 'on the street' every Friday since then . . . I carry my placard with a message that I want people to read. That is how I engage in my peaceful strikes".
The media played an important part in motivating her to get very active in climate activism, particularly the international media, who caught up with her story very fast when she started the strikes and she explains that it took some time for the local media to pick interest in her strikes.
A local issue that has motivated her climate activism are the after effects of the heavy rains.
Asked if politicians had influenced her activism in any way, she stresses that "the only influence I have got from them is to keep striking more because they are silent about the climate problem. We want them to speak up and do something about the crisis".